Helping the homeless takes time, many hands and lots of patience.
Posted on Sep 28, 2020 in Main, News, Success Stories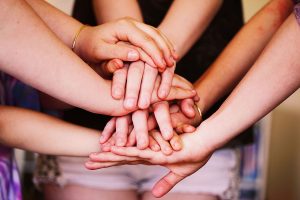 In late June, the Office of the Governor's Coordinator on Homelessness received an email from a Laie community member about a gentleman named "John" who had been living at a bus stop for several months. John had numerous bodily ailments and had trouble walking, but was friendly and non-threatening. John hailed from Utah and had family there, but he liked Laie and wanted to rent a room or a small apartment in the Laie community. Unfortunately, John could not live independently because of his chronic health issues.
Perhaps Partners in Care's Landlord Engagement Program could offer a few leads on affordable housing options for John. Instead, the LEP and its program manager, Gracie Suaglar, offered so much more. Gracie was instrumental in connecting the different providers, which included HMSA, Kalihi-Palama Health Center and Koolauloa Health Center. In addition, she worked with John's family in Utah to secure the documents necessary to house him. She also traveled out to Laie many times to work with John, the providers and the community members — sometimes during the weekend.
All that hard work paid off when Gracie and a community member helped to secure an ADA-accessible unit in Laie for John by working with U.S.VETS and its Rapid Rehousing program. John moved in around mid-September.
The Laie community stepped up big time to help John as well. It was a community member who initially notified the GCH office about John. Others offered food to John and helped tend to his needs. Community members worked many hours to renovate and furnish his unit. The Church of Jesus Christ of Latter-day Saints paid for John to stay at Courtyard by Marriott Oahu North Shore while his unit was being finalized. Lastly, the community has made a commitment to assist John with his daily care.
Thank you to Partners in Care and the Landlord Engagement Program, HMSA, the Office of the Governor's Coordinator on Homelessness, Koolauloa Health Center, Kalihi-Palama Health Center, U.S.VETS, the Kahuku Fire Department, Adventist Health Castle and the Laie community for working together and making all of this possible.
"It takes a community and a collaboration of service providers to house our society's most vulnerable members," Gracie said. "I truly believe that."