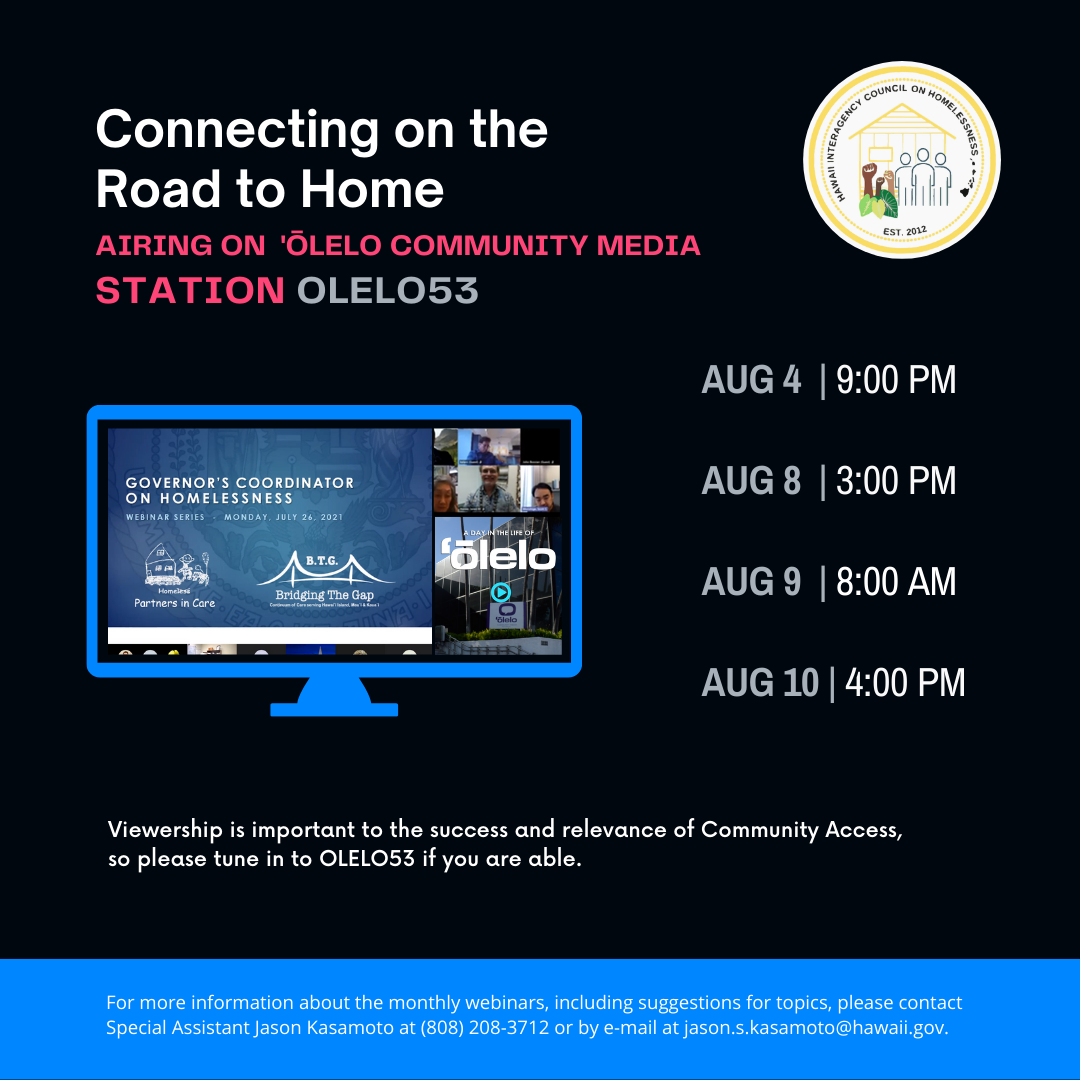 In partnership with 'Ōlelo Community Media, a previous recording from our monthly webinar series titled "Connecting on the Road to Home " will air on 'Ōlelo station OLELO53 beginning August 4, 2021 and ending August 10, 2021.
Viewership is important to our program's success and to the relevance of Community Access, so please tune in to OLELO53 if you are able!
8/4/2021 at 9:00 PM
8/8/2021 at 3:00 PM
8/9/2021 at 8:00 AM
8/10/2021 at 4:00 PM
Connecting on the Road to Home is a monthly webinar session produced in partnership by the Governor's Coordinator on Homelessness and the state's continua of care, Partners In Care – Oahu Continuum of Care and Bridging The Gap.  Topics are related to homelessness and behavioral health, including topics specific to providing these services in the context of the COVID-19 pandemic. To view past recordings and presentation materials, please click here.
For more information about the monthly webinars, including suggestions for topics, please contact Special Assistant Jason Kasamoto at (808) 208-3712 or by e-mail at [email protected].