Hale Maluhia Permanent Supportive Housing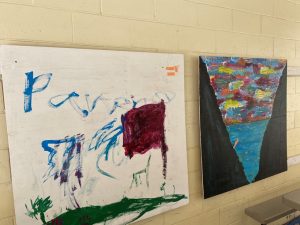 Hale Maluhia opened its doors during the first week of April 2020 and provides 20 one-bedroom apartments for survivors of domestic violence in a City owned facility that is property managed by Housing Solutions, Inc.   The Hale Maluhia project is funded through Ohana Zone funds and services are provided directly by the Domestic Violence Action Center (DVAC).   As of July 2020, Hale Maluhia is housing 15 single mothers and 33 children.
Hale Maluhia includes a range of on-site services for survivors and their families, including attorneys to assist with temporary restraining orders, custody matters, and other civil legal issues.   The program provides stable long-term housing so participants can address issues related to documentation and other legal concerns without the pressure of having to leave the facility within a designated time frame, such as 60 or 90 days.
To read more about Hale Maluhia and its impact on survivors of domestic violence, please click on the link below: