RYSE Youth Assessment and Navigation Center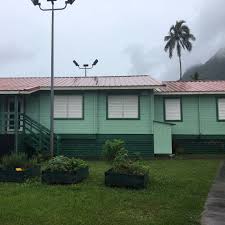 Ohana Zone funding enabled the RYSE Youth Assessment and Navigation Center to expand its bed capacity to provide a total of 30 beds for homeless youth, and to expand outreach and on-site medical services.   The facility is operated by Residential Youth Services and Empowerment Hawaii (RYSE Hawaii), which is located on the grounds of the Kawailoa Youth and Family Wellness Center in Windward Oahu.
In addition to providing shelter, medical care, and housing navigation, the program provides outreach to homeless youth, ages 18-24 years old, across the island of Oahu – including a specific sub-contract with ALEA Bridge to address the needs of homeless youth in Central Oahu.  For more information about the RYSE medical clinic, please click on the link below:
RYSE also partners with other nonprofit organizations outside of the Ohana Zone program.   For example, RYSE participants receive vocational training through Kupa `Aina, a program of Partners in Development Foundation, which is centered in restoring indigenous foods and food systems to support the eradication of poverty by improving food equity and supporting natural farming models through social enterprise.
Between January 2019 and October 2021, the RYSE Youth Assessment and Navigation Center served a total of 322 youth, including 34 that were placed into permanent housing.